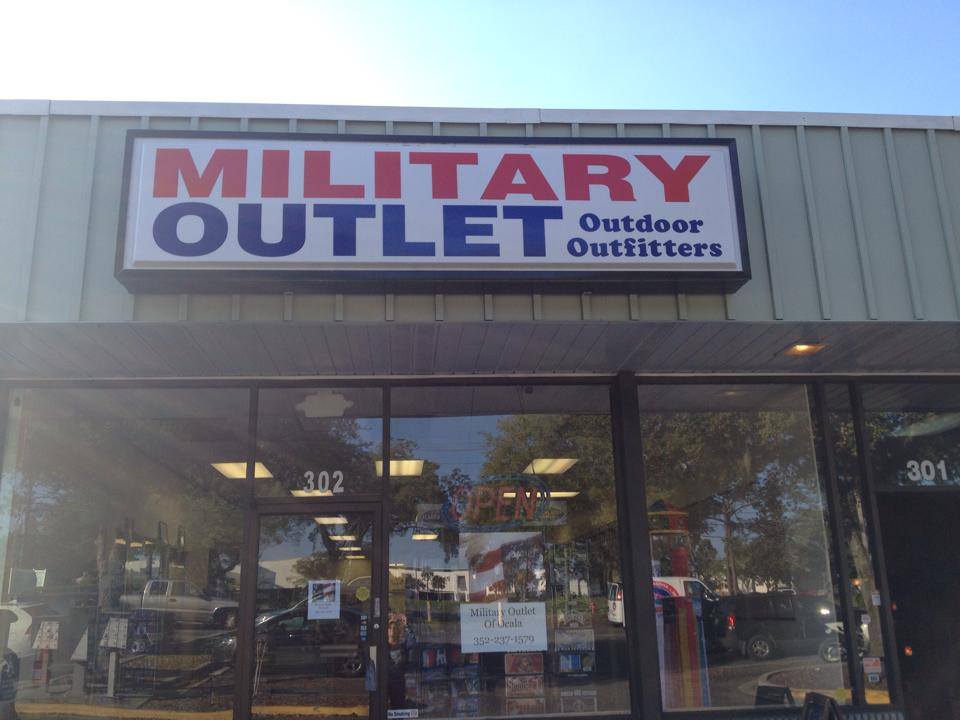 Founded in 1987 in Crystal River, Fl. Military Outlet Inc. was the regions top Military Surplus store. Over the years while still supplying surplus, the store slowly transitioned into supplying boots, uniforms, law enforcement gear, tactical gear and self defense gear to both first responders and regular citizens in the surrounding area.
Over time the store became a staple in the community and in 2011 the founders daughter, Christine Williams, after 23 years in the United States Marine Corps retiring as a 1st Sgt, decided to open a second store in Ocala, Fl. This store, over the past 9 years, has also continued to grow in the surrounding community. In 2016, her son came on board to help take the brand to the next level, both with eCommerce and retail locations. Today we focus heavily on bringing our customers Tactical gear, Self Defense gear, Law Enforcement Gear, Boots, and Uniforms.
We sell in the retail world but we are also continuing to grow and serve the first responder, correctional and military community. We help multiple groups, municipalities, and companies get the products they need in large quantity. If you need help feel free to contact us through our website, on social media or by phone.
A few of the municipalities we serve:
East-West Gateway St. Louis
Ocala Police Department
Marion County Sheriff
Marion County Fire
Francis Marion Military Academy
Florida Corrections
Coleman Low Federal Correction
College of Central Florida: School of Law Enforcement, Fire and Correctional
We may not have the cheapest brands out there, but we strive to make up for that by bringing only the best quality products to the market and the best customer service we can to our customers.
We serve the community on a daily basis and our goal is that our customers, whether locally or nationally, will always feel like they are welcome, will know that they are getting quality products with each purchase and will know that they will always be working with a business that cares.
Thank you for stopping by,
The Mil-Out Team